Real-Time Economy Innovations for Europe 2016
May 26, 2016 @ 13:00

-

May 27, 2016 @ 18:00

200€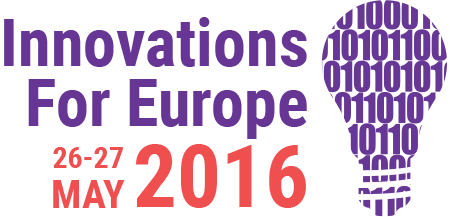 Last year marked the start of the annual Real-Time Economy conference, which aims at advancing the development and use of real-time technologies in the area of financial processes. Our first annual conference gathered together 140 participants from 14 countries and discussions were focused around the themes of real-time accounting, XBRL, and public sector services. From the start we wanted the format of the conference to be based on fruitful discussions led by industry experts.
The theme for this year's conference is analytics and automation. In terms of automation, we can see that the rapid development in software, hardware and networking, is revolutionizing the way we live and work. We are witnessing a great societal change, where digitalization is entering all areas of work, previously reserved exclusively to humans. Robotic Process Automation (RPA) is the manifestation of this change, enabling us to automate labor-intensive business processes with ease. What comes to analytics, many organizations have understood the importance and potential of data driven decision making enabled by dig data. But many organizations seem to struggle on how to make shift the organizational culture to support big data opportunities. For example, how should one assign organizational competencies around big data and how to increase the level of organizational agility often required to exploit big data opportunities?
The theme of the conference is reflected in the invited keynote speeches (Thursday) and conference tracks (Friday). We begin the conference on Thursday (May 26th) with three keynote speeches, which are all intertwined around the theme of analytics. Markus Hautala (Head of Innovation Program, Tieto) will introduce the blockchain technology and explain the blockchain has the potential to disrupt processes in the area of financial services. John Turner (CEO of XBRL International) will outline the ways in which XBRL can help companies to streamline their financial reporting, how XBRL is paired with big data technology and blockchain-based smart contracts. Kalle Lyytinen (professor, Case Western Reserve University) identifies organizational factors that contribute to the success of big data initiatives, with the goal to establish guidelines how organizations can reinvent themselves to compete and succeed in the age of big data. On Friday (May 27th), we organize into three conference tracks: analytics and automation, real-time accounting, and research. You will find detailed descriptions of each track and their sessions in the track section.
Warm welcome to Helsinki in May!
On behalf of the RTE competence centre
Esko Penttinen, professor, information systems, Aalto School of Business
Aleksandre Asatiani, doctoral student, information systems, Aalto School of Business